​meet some of the wild and wonderful critters who share the property with you and us, with a bit of luck you will see some of them during your  camping stay.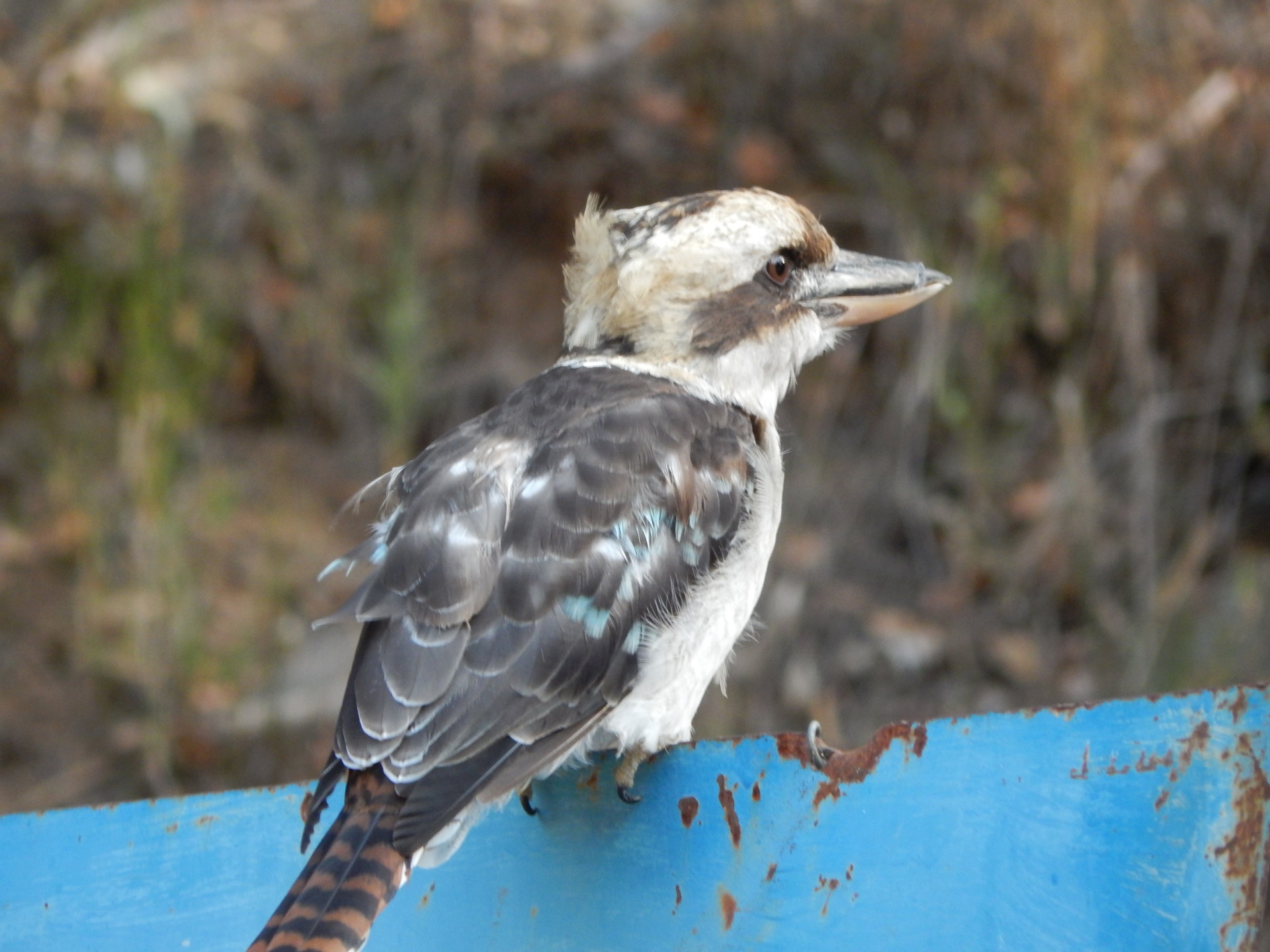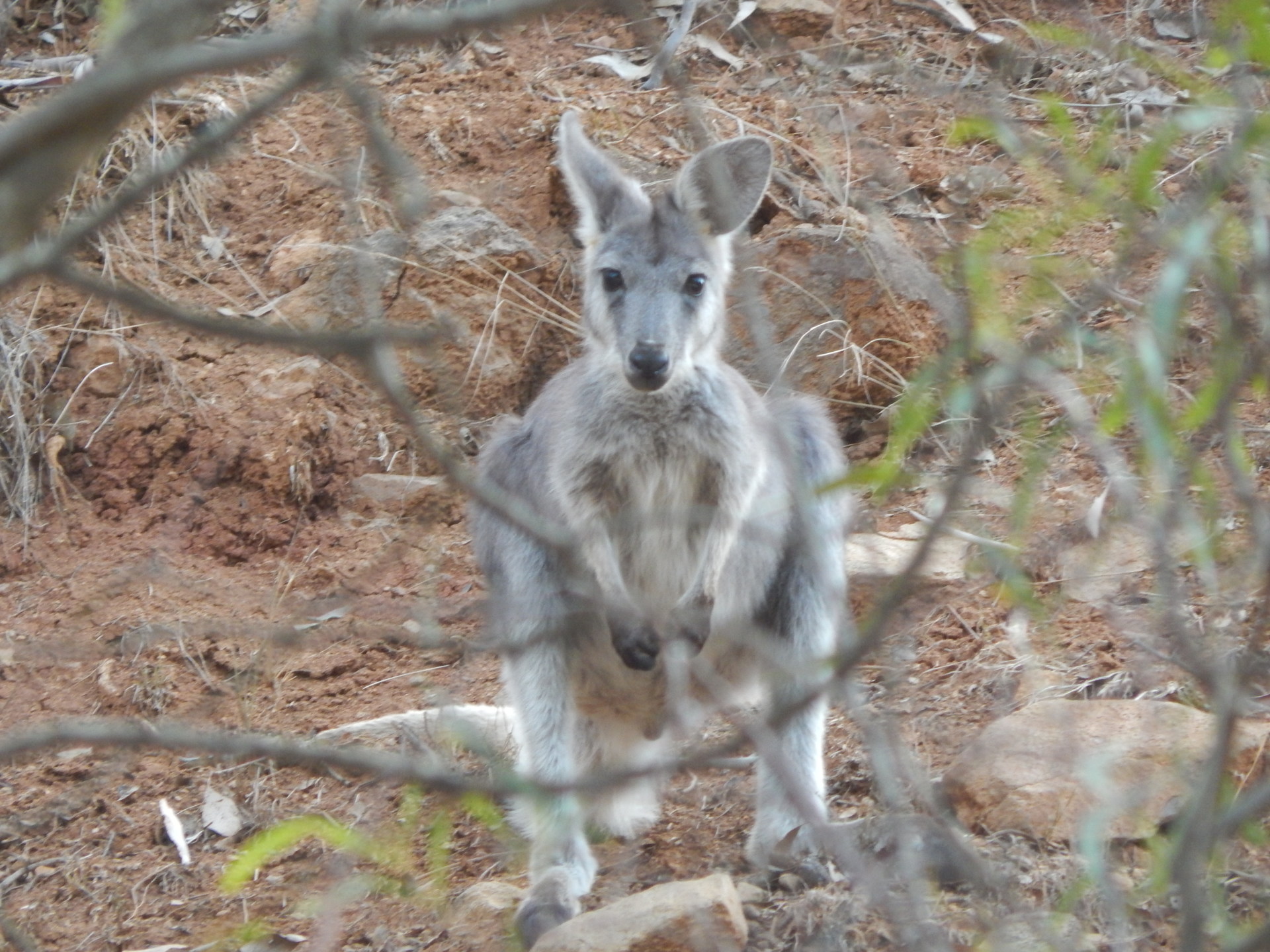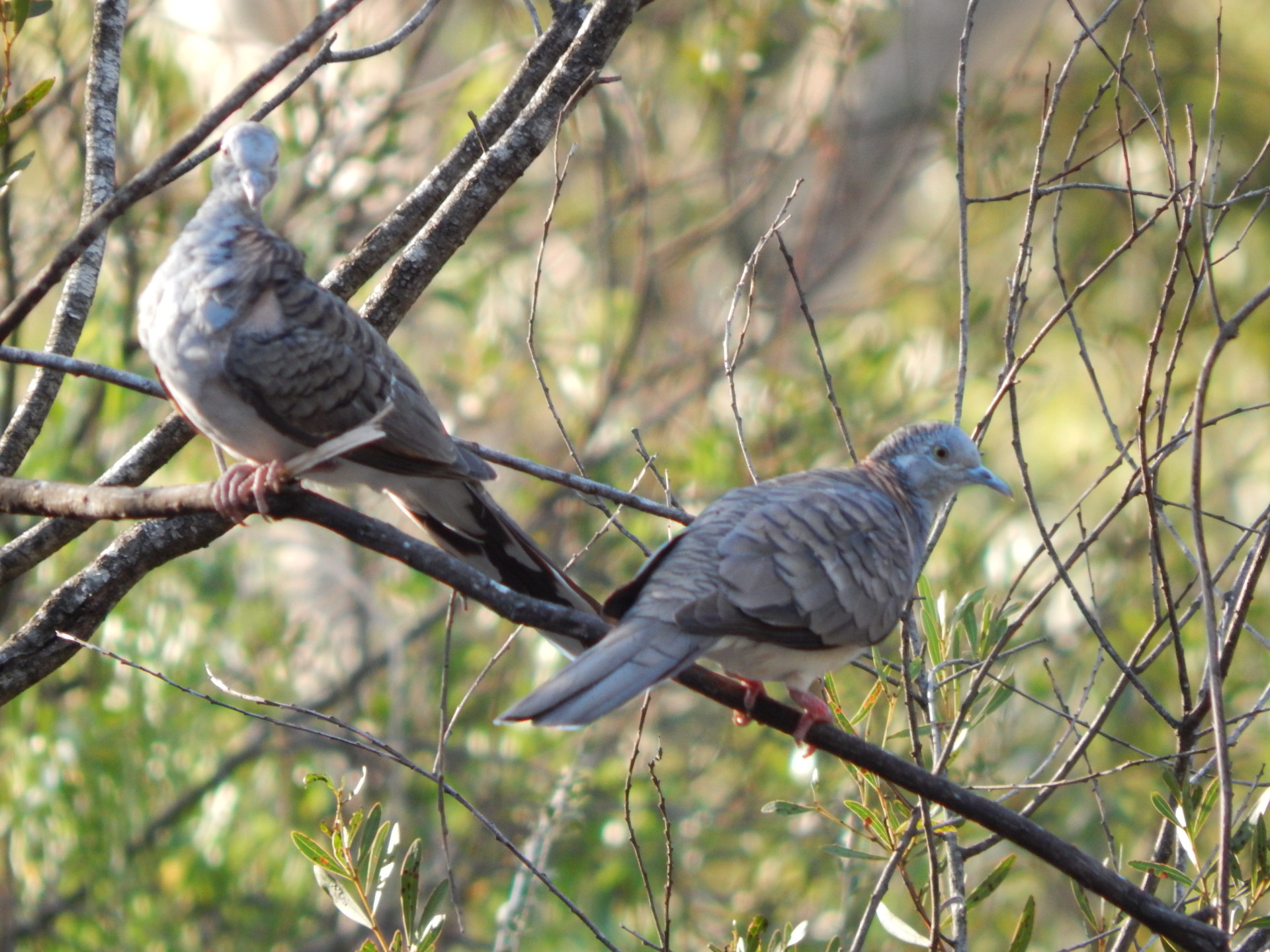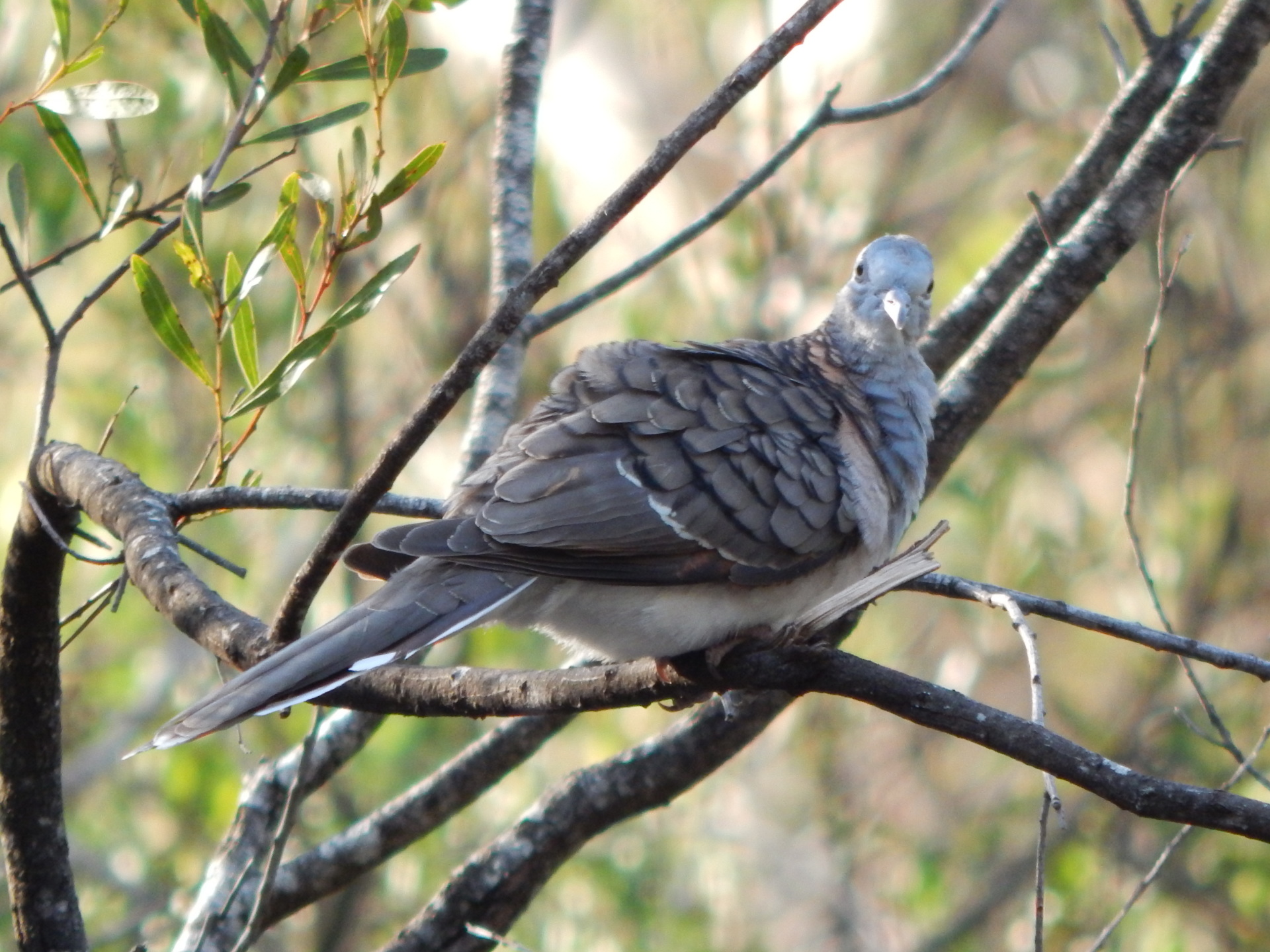 Percival the pelican has been a frequent summer visitor for many years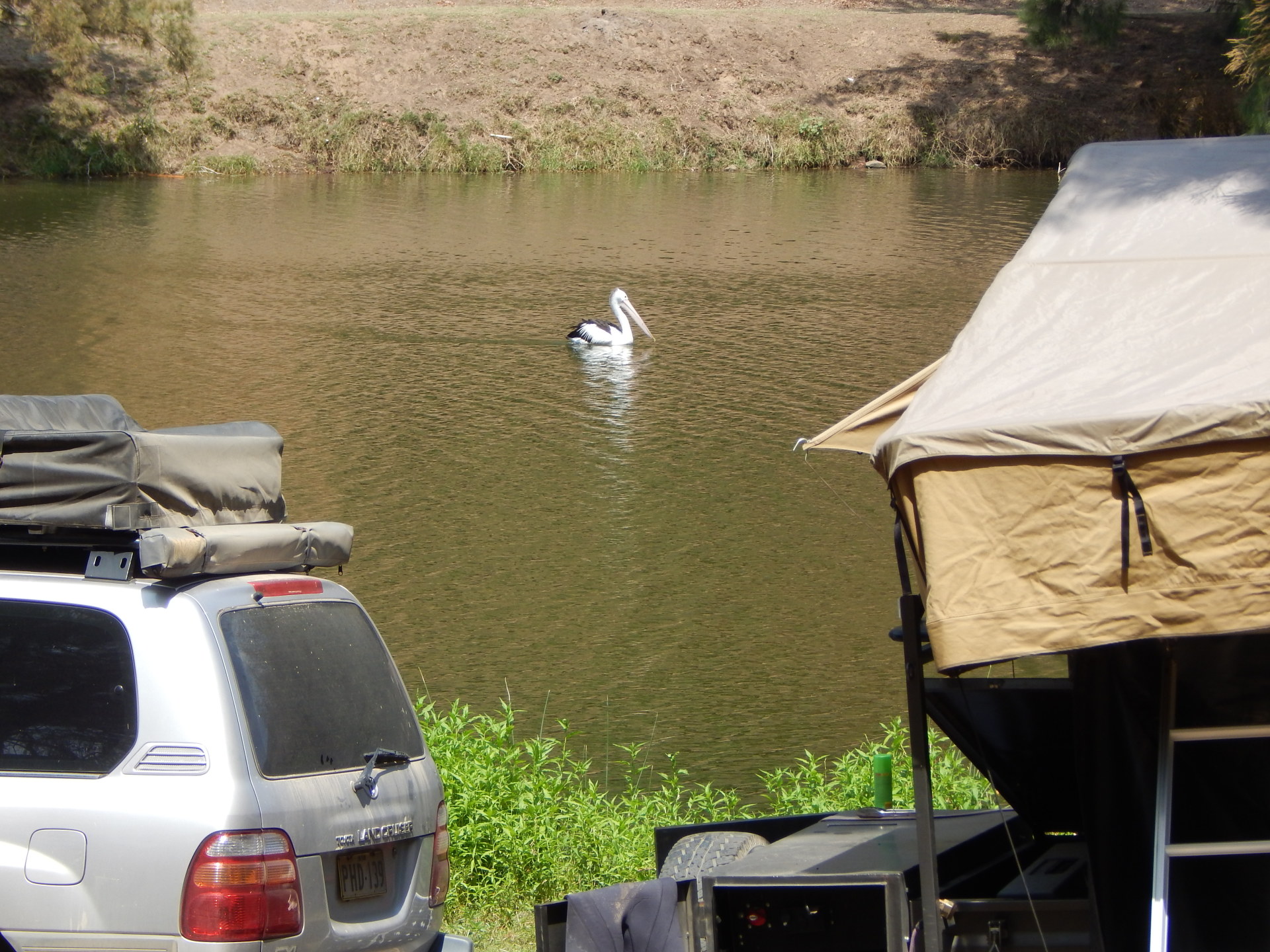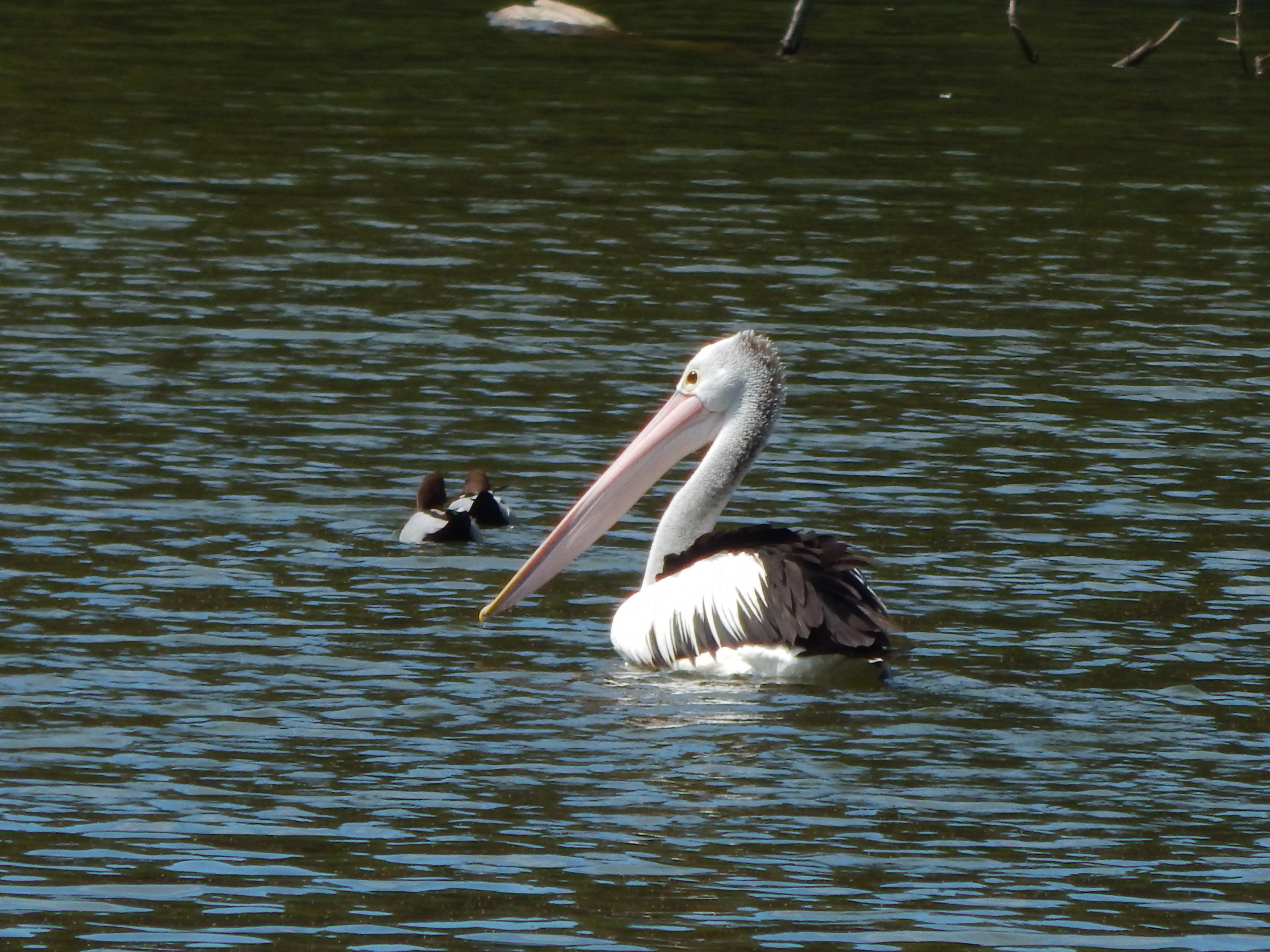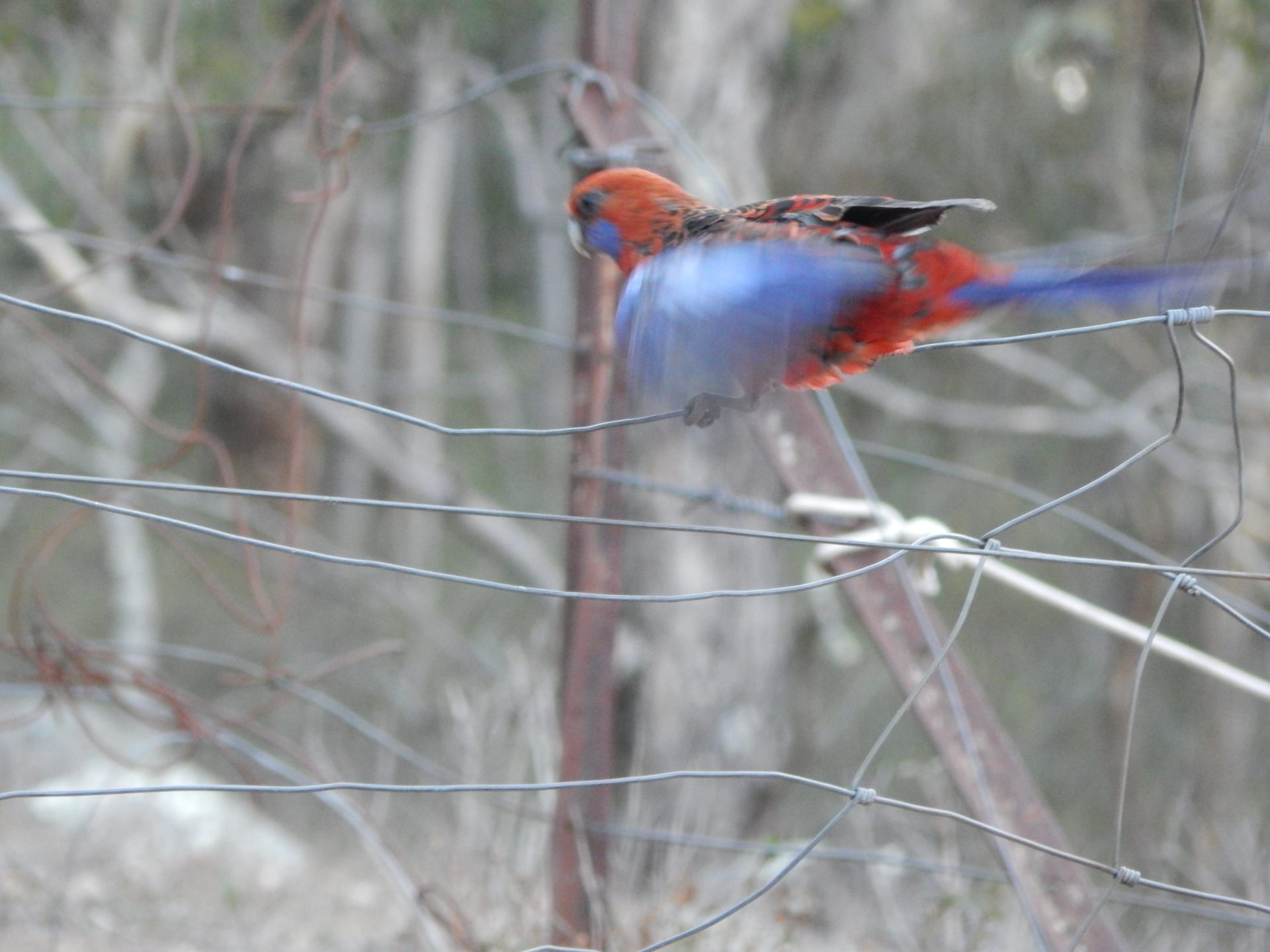 Button
Bees having a drink at my garden water tub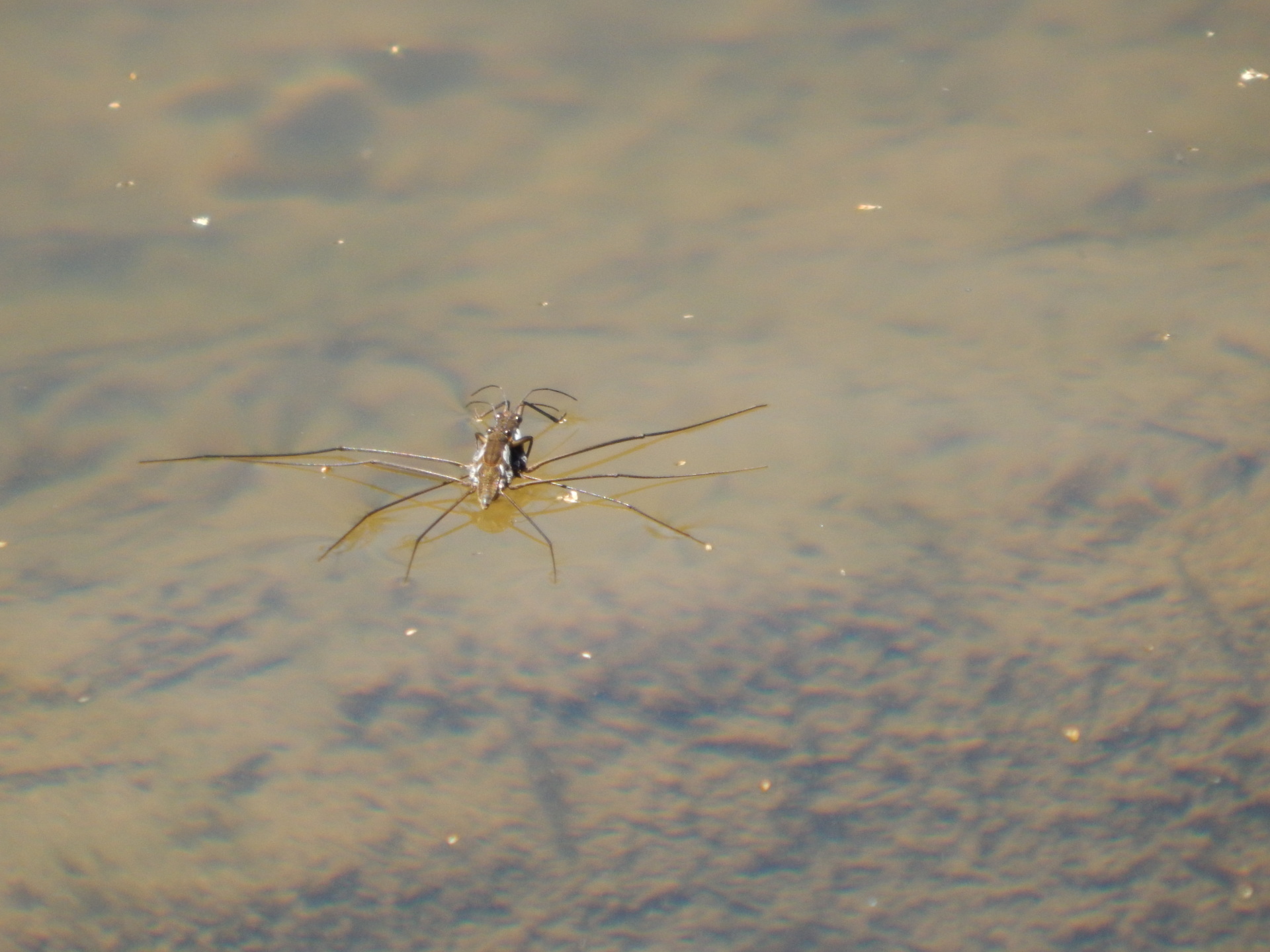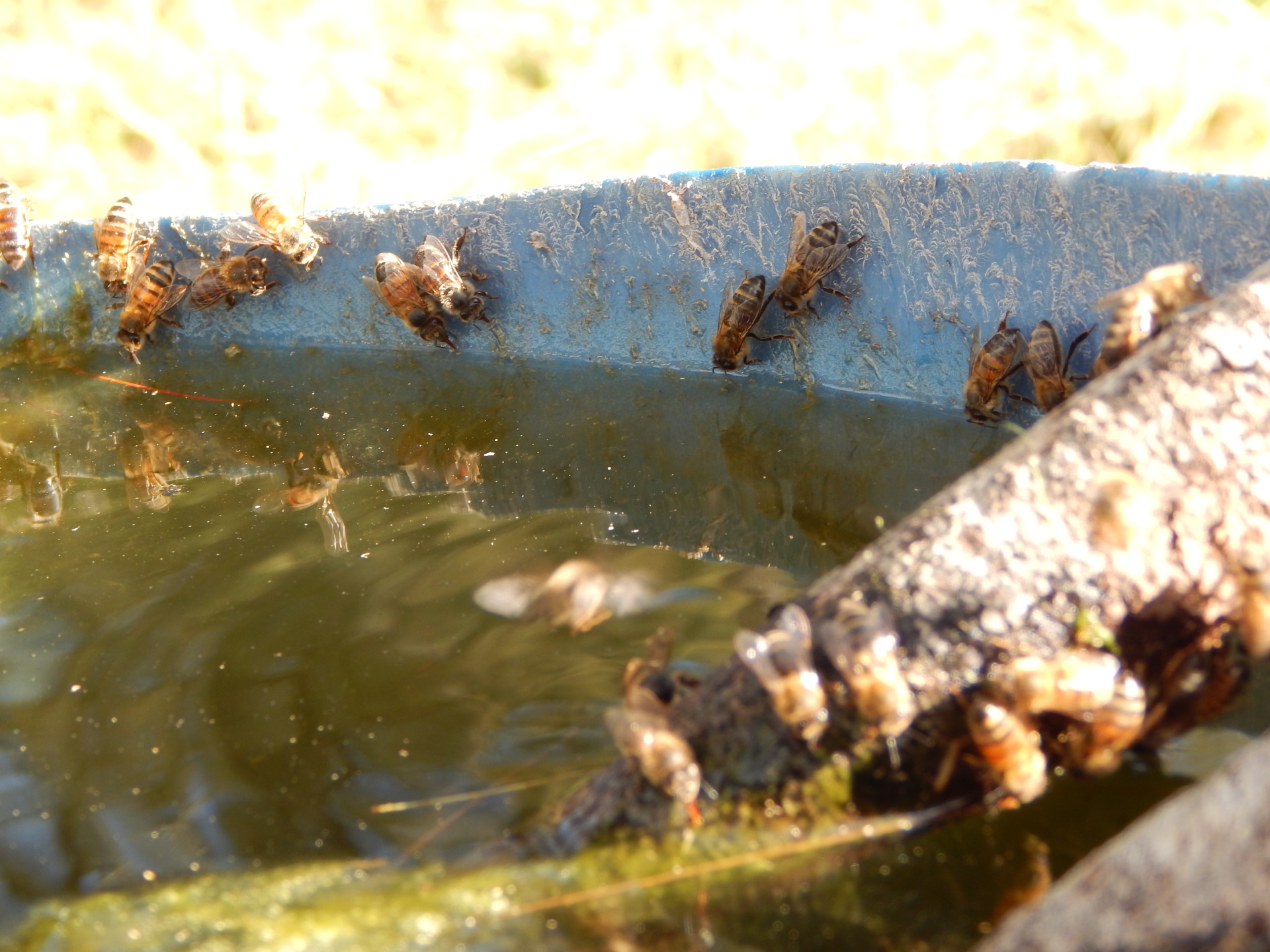 Waterdragons are plemtiful on the river banks.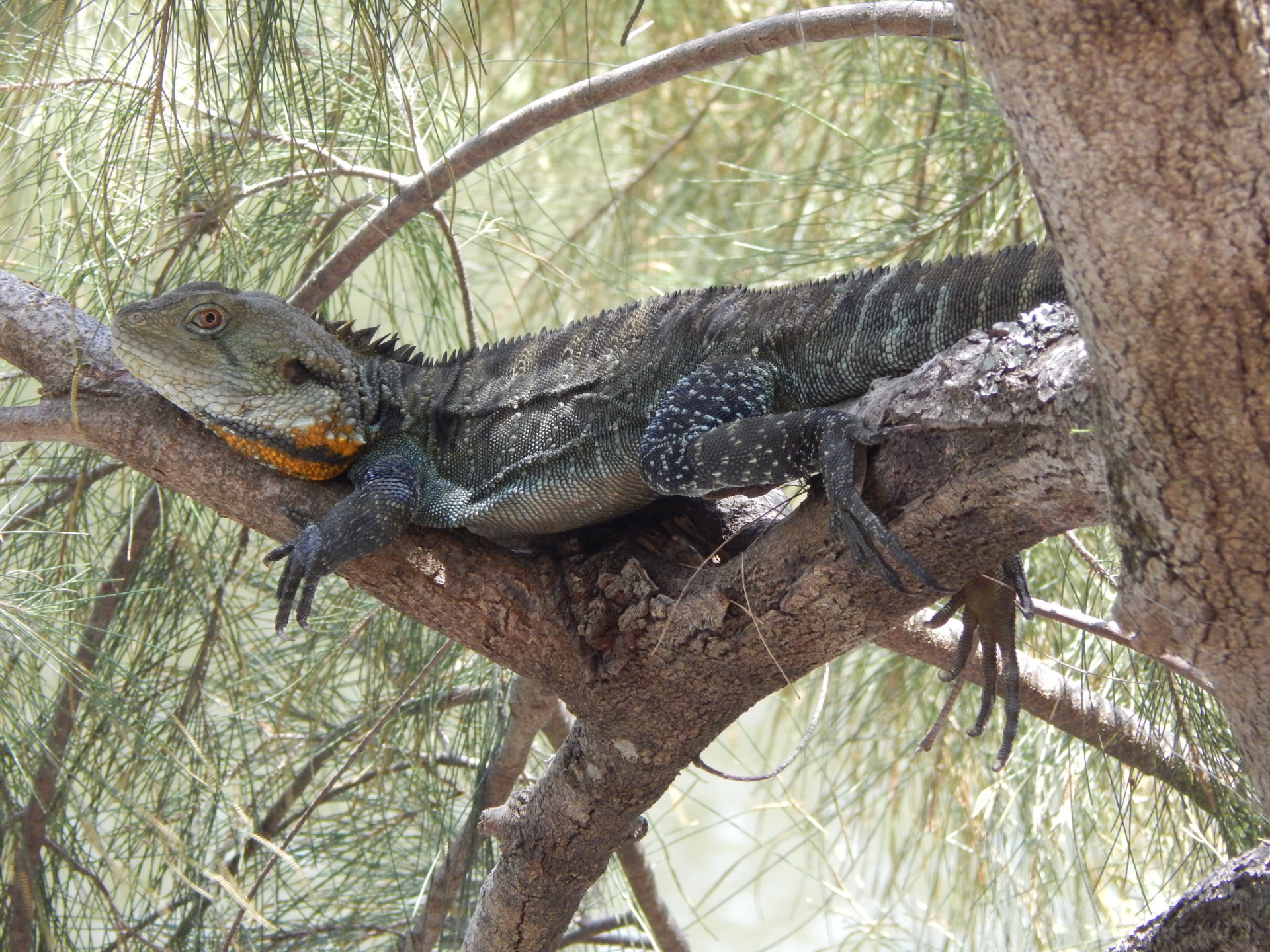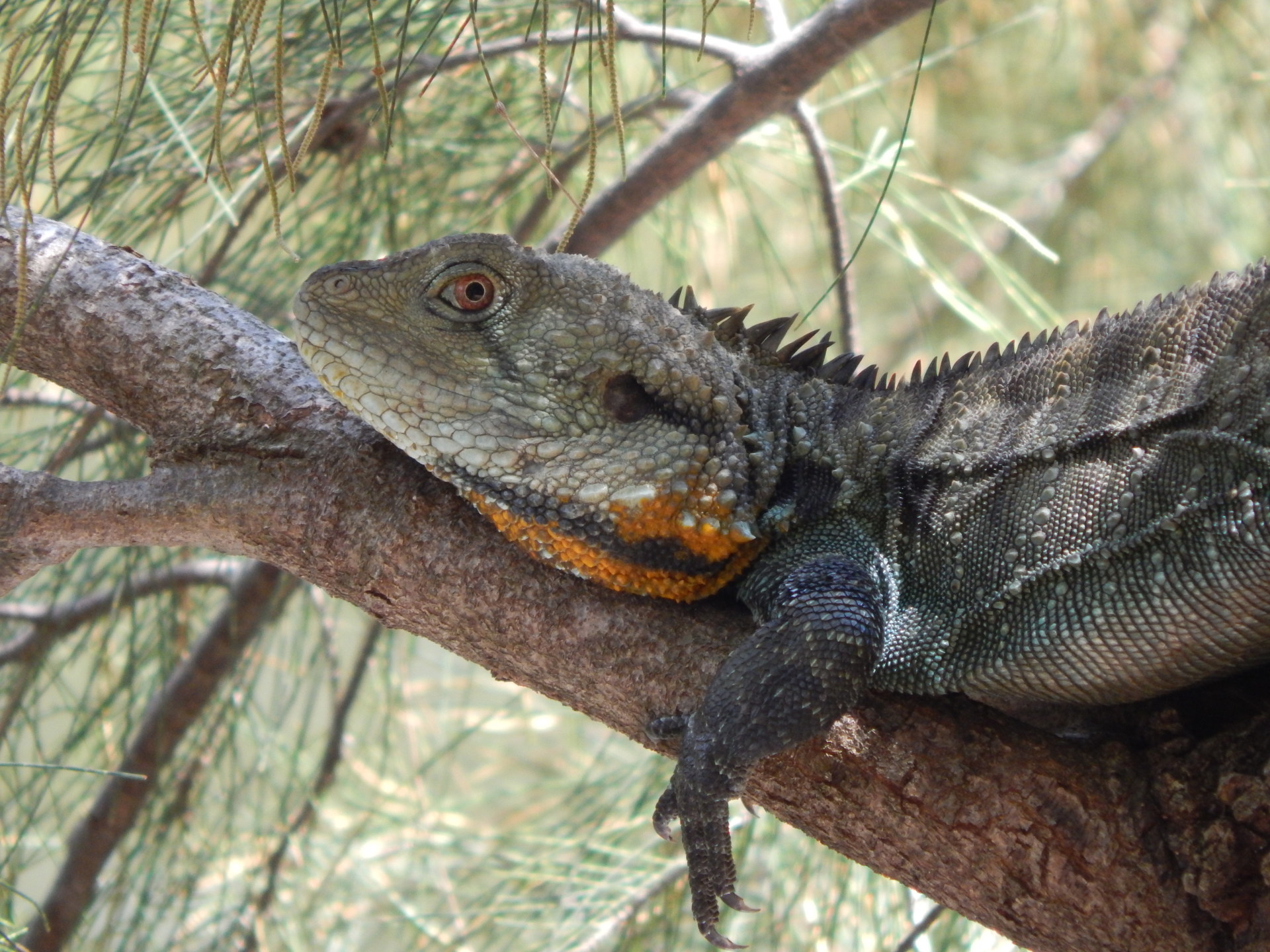 Goats are coming to the river for a drink and a green pick.

Did you know that the pouch on a female wombat opens to the back? You can see the joey in the pouch here!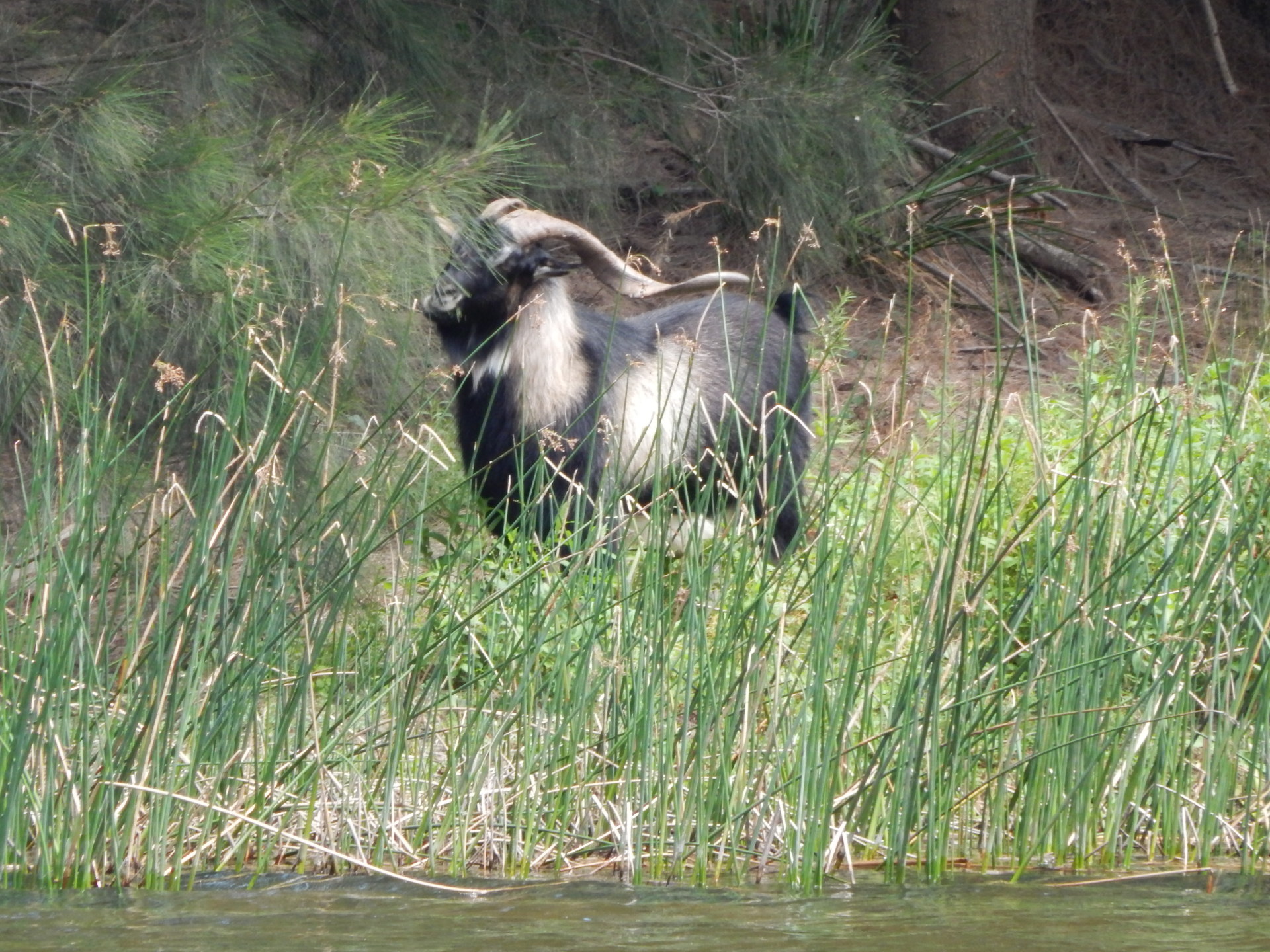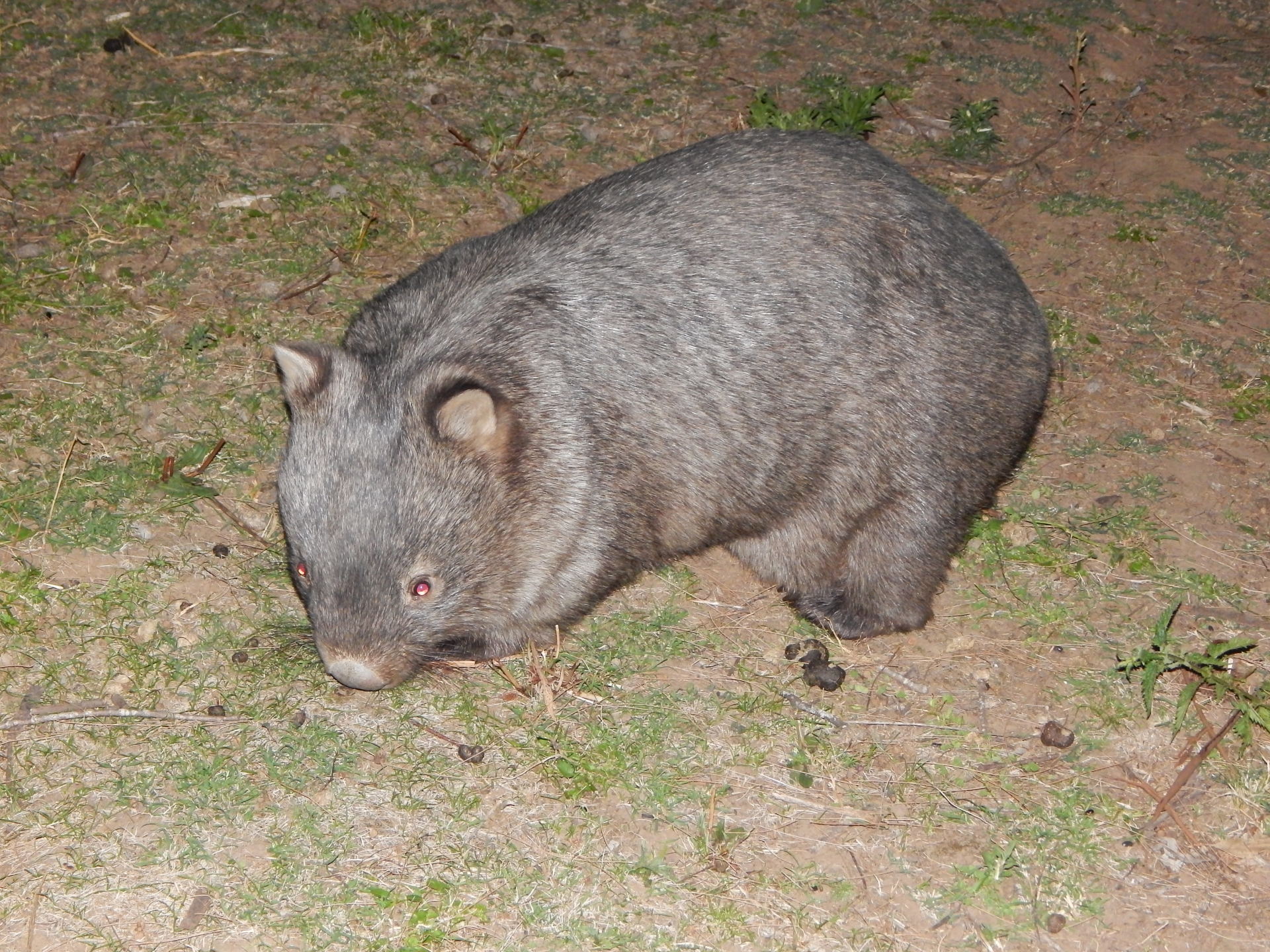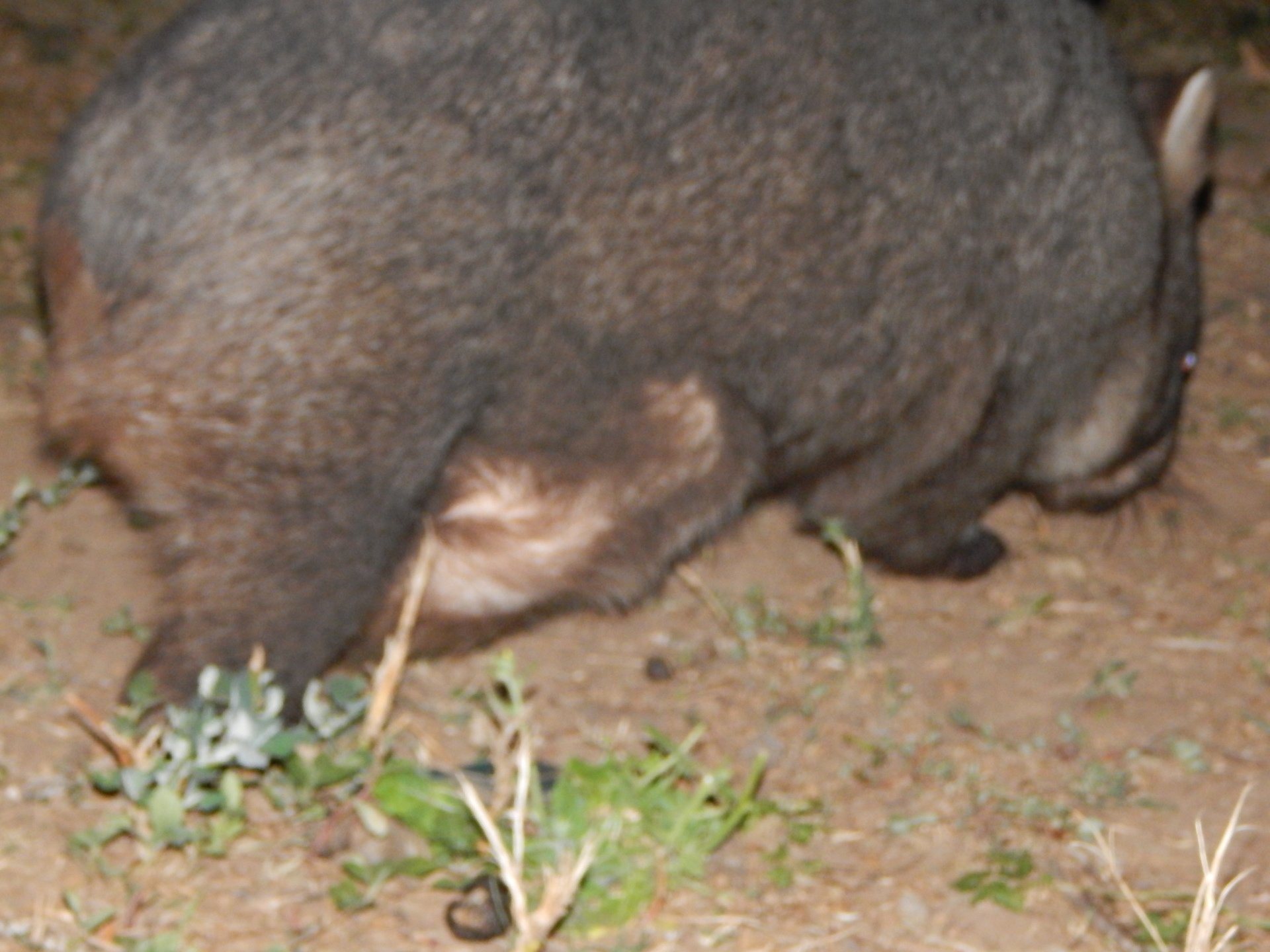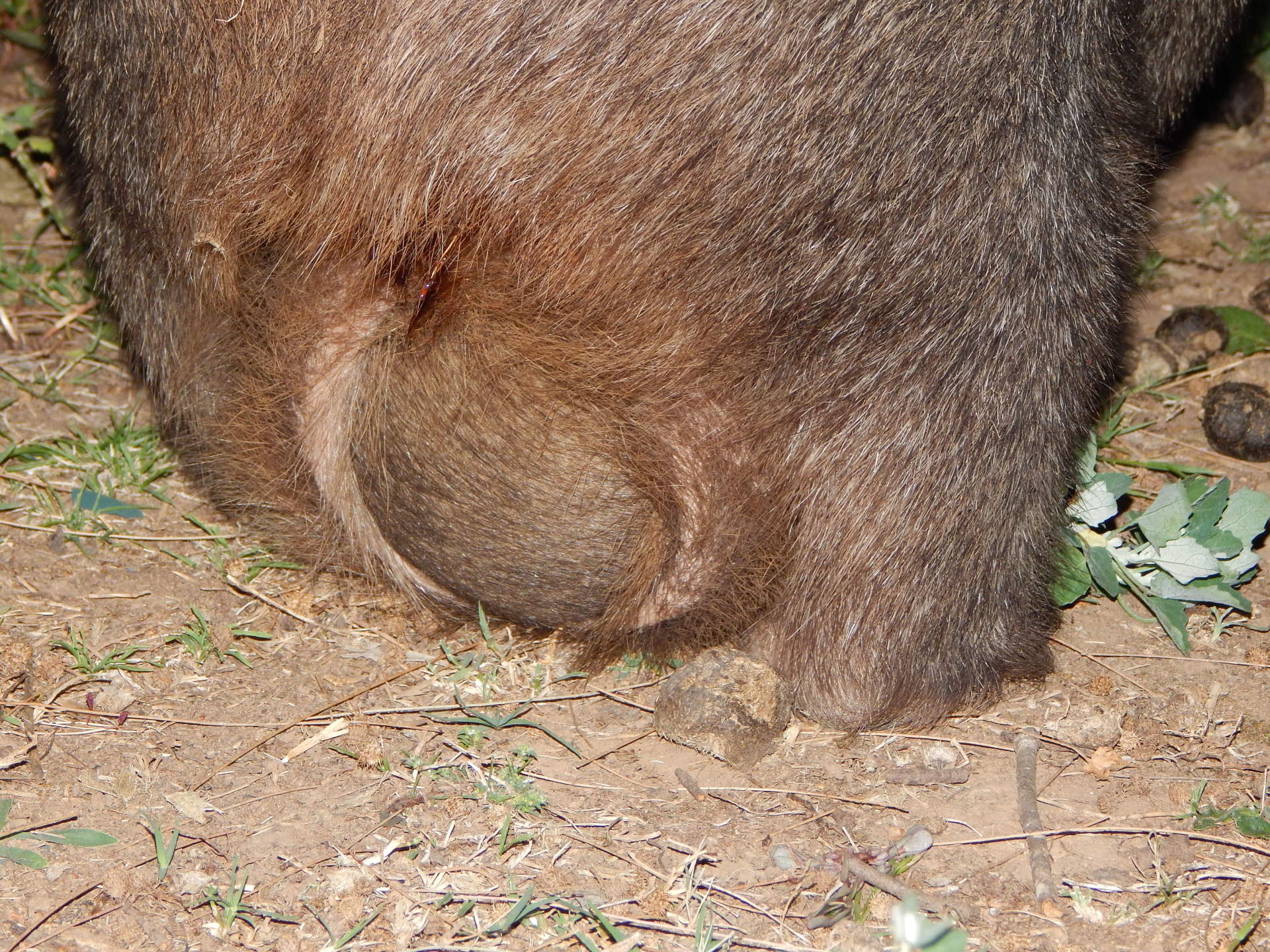 This is a very pretty goanna!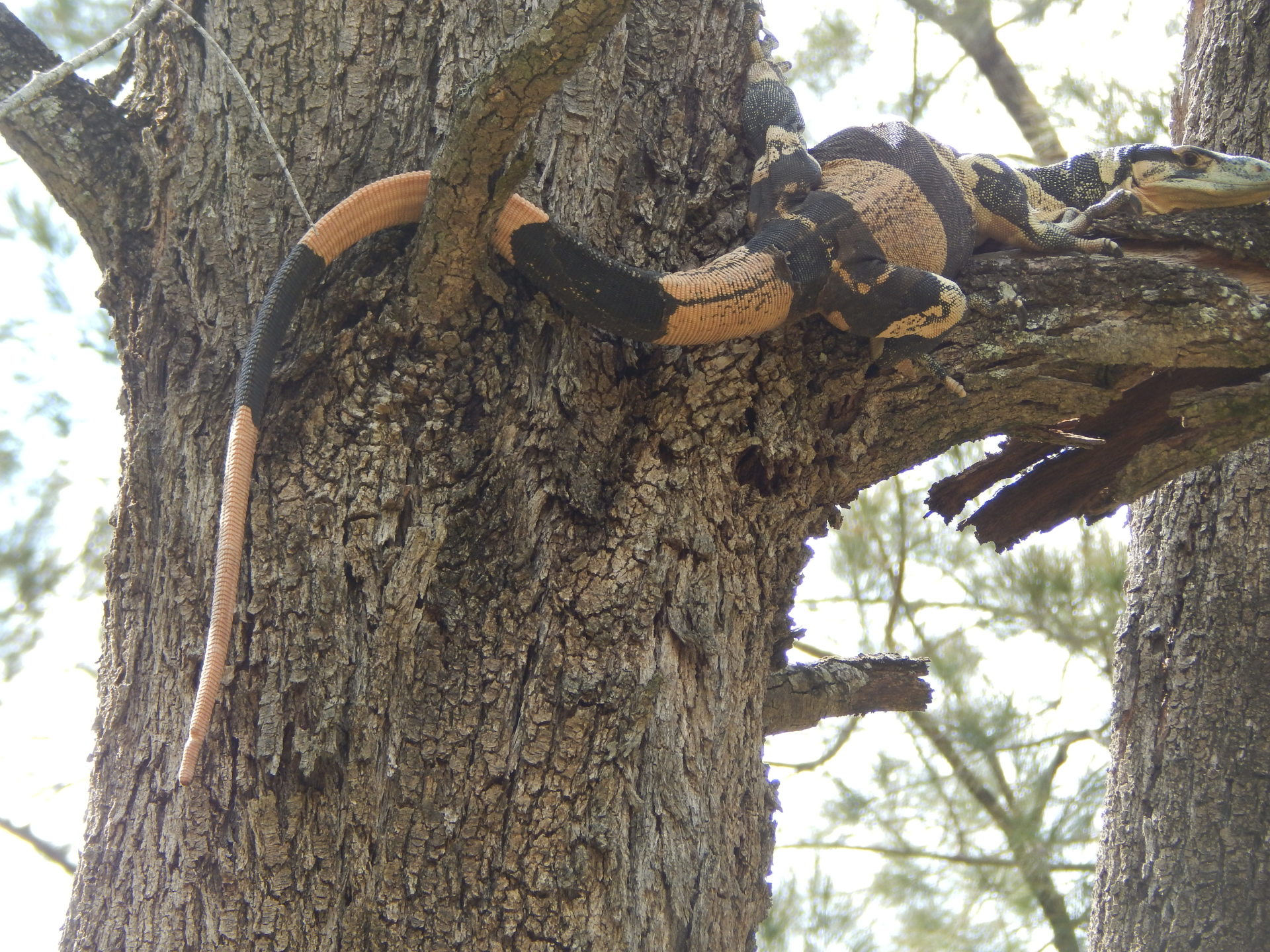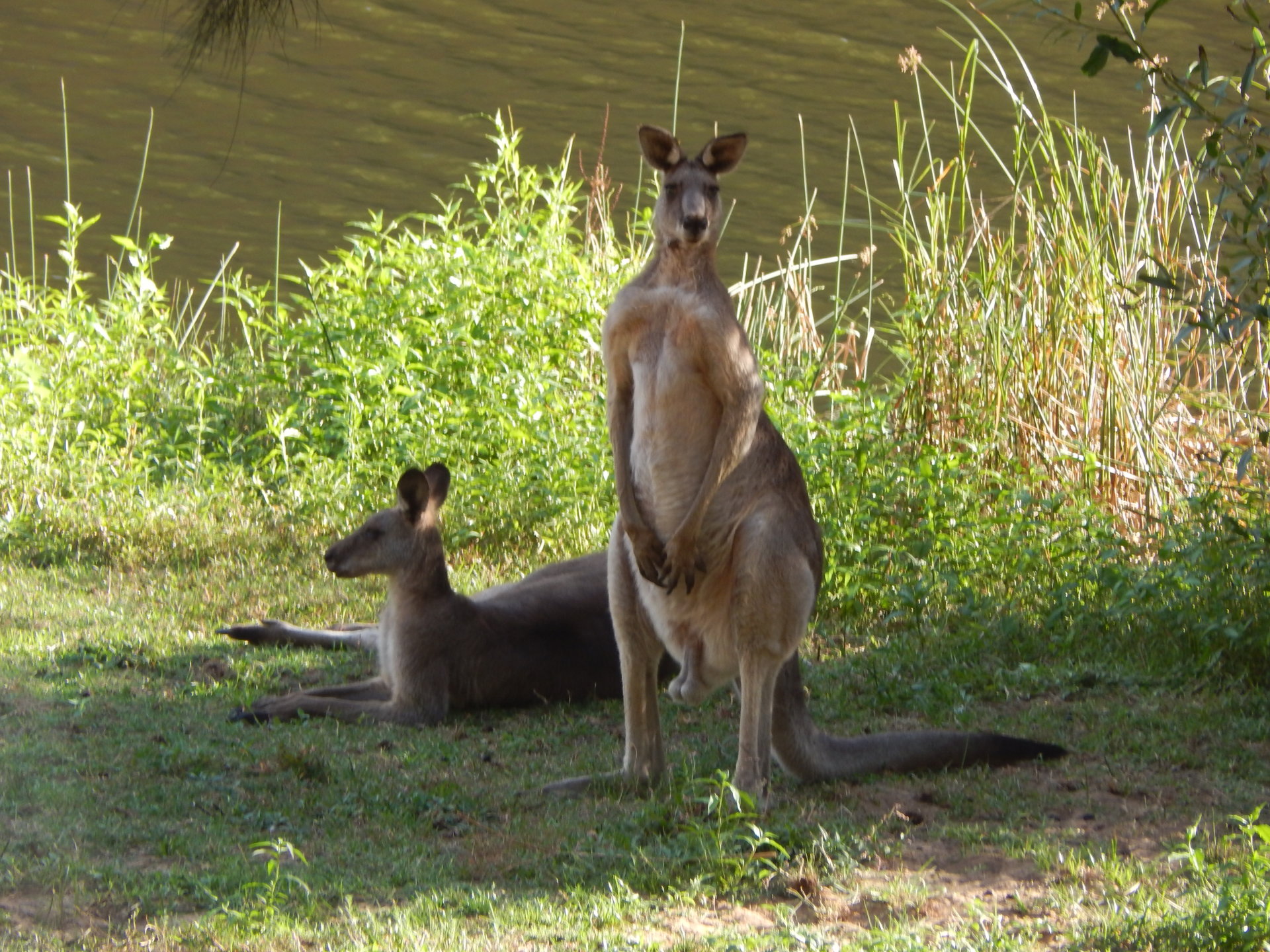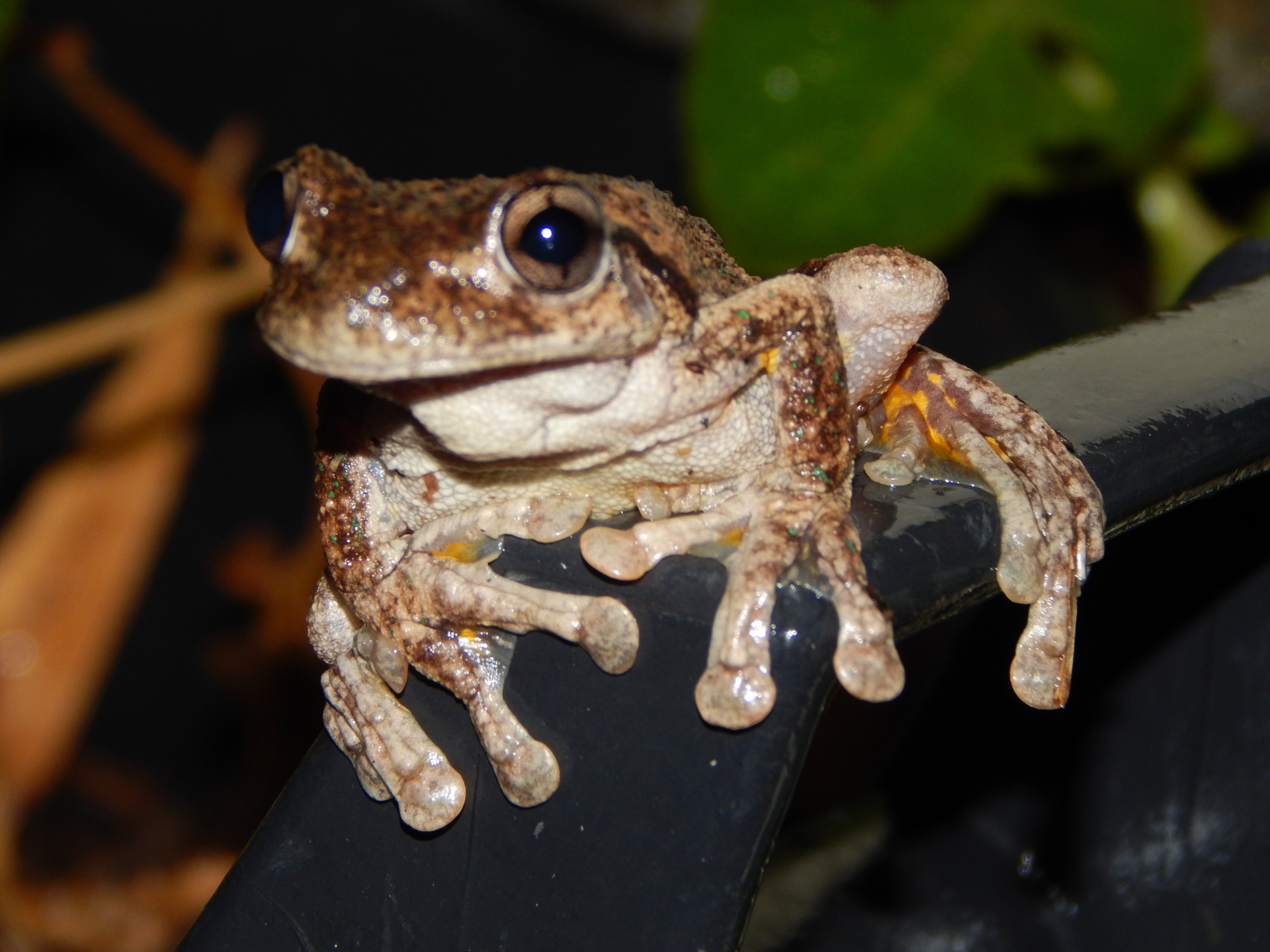 Rare red tailed black cocatoos call WRS home.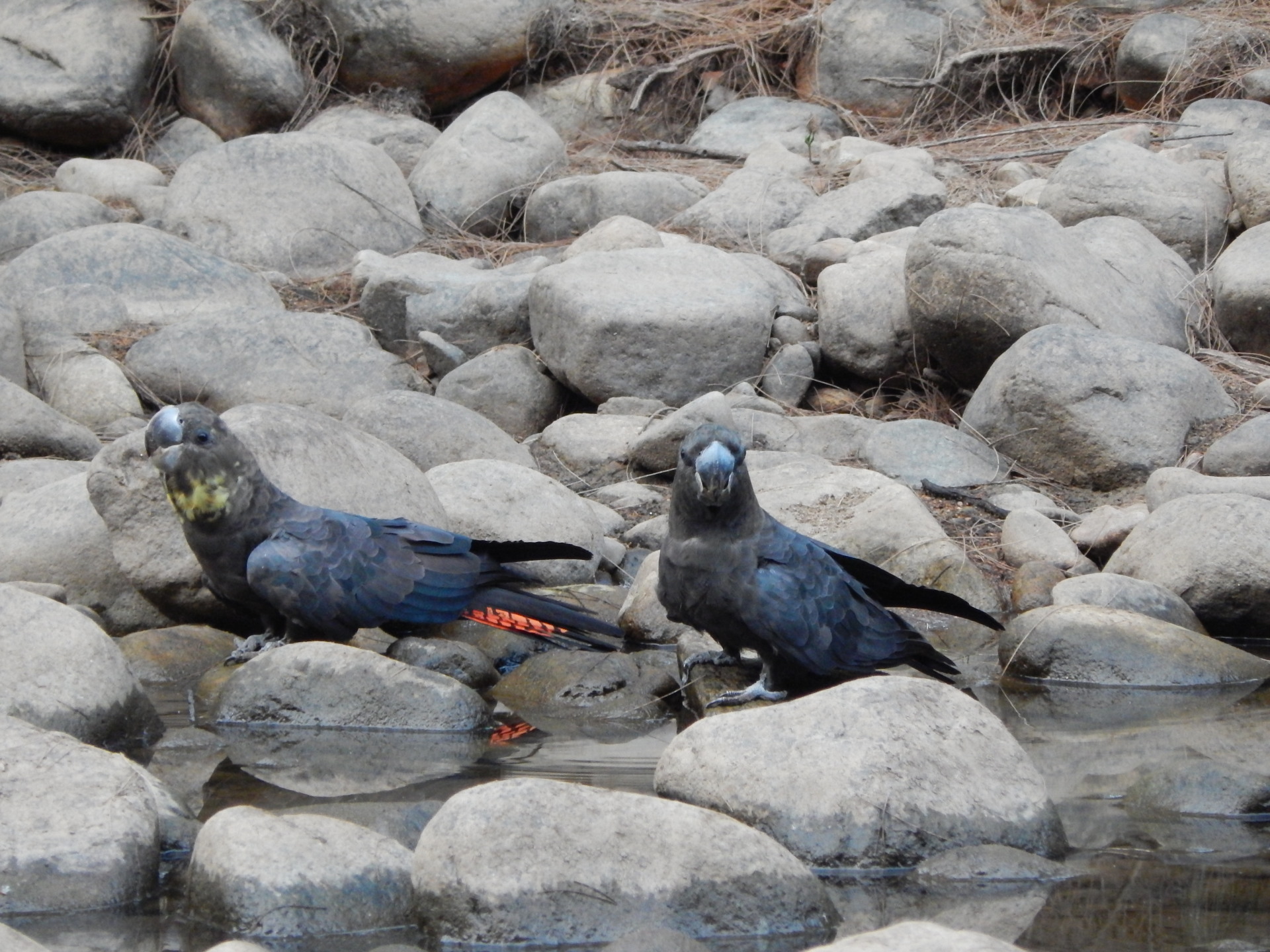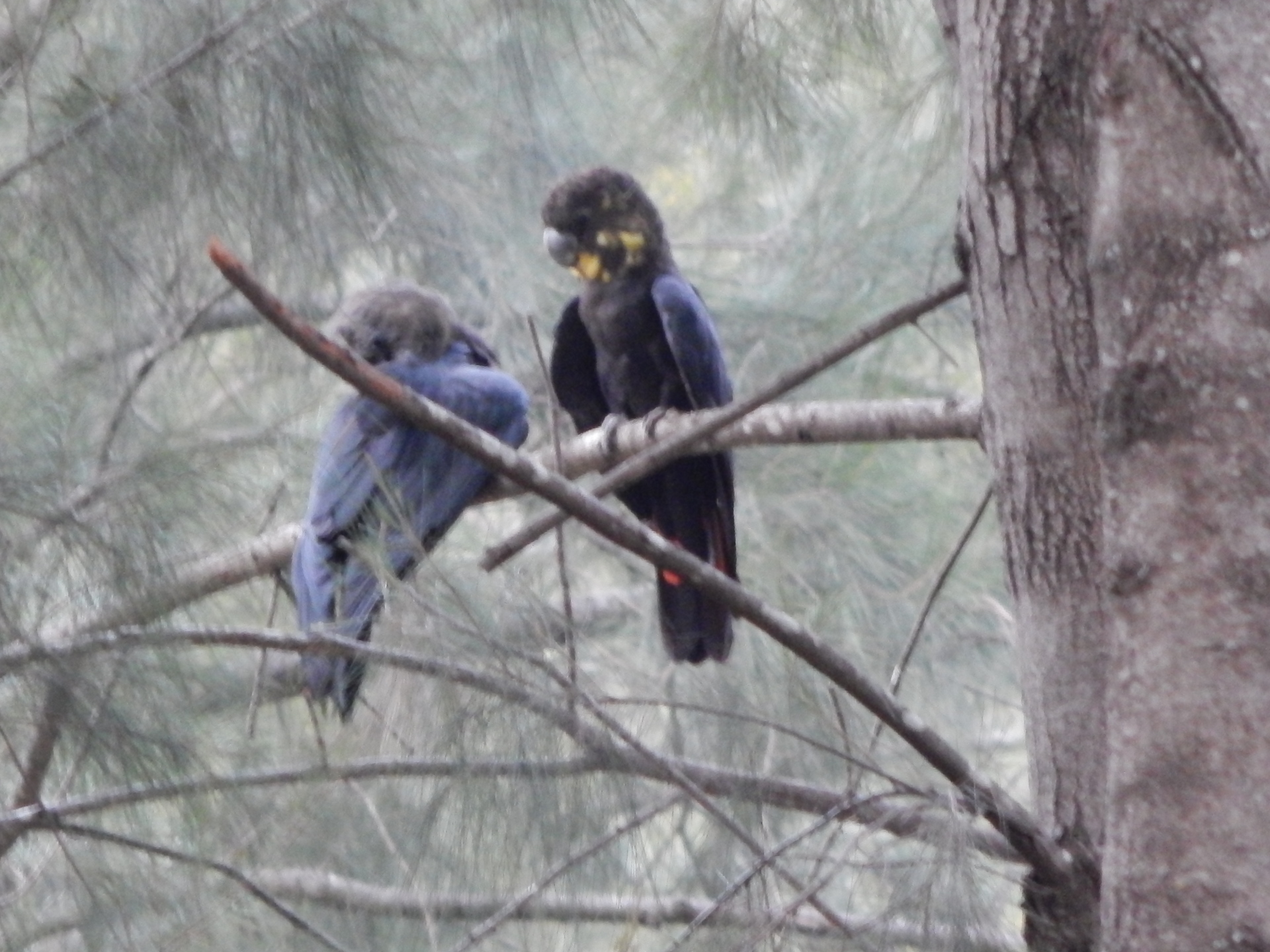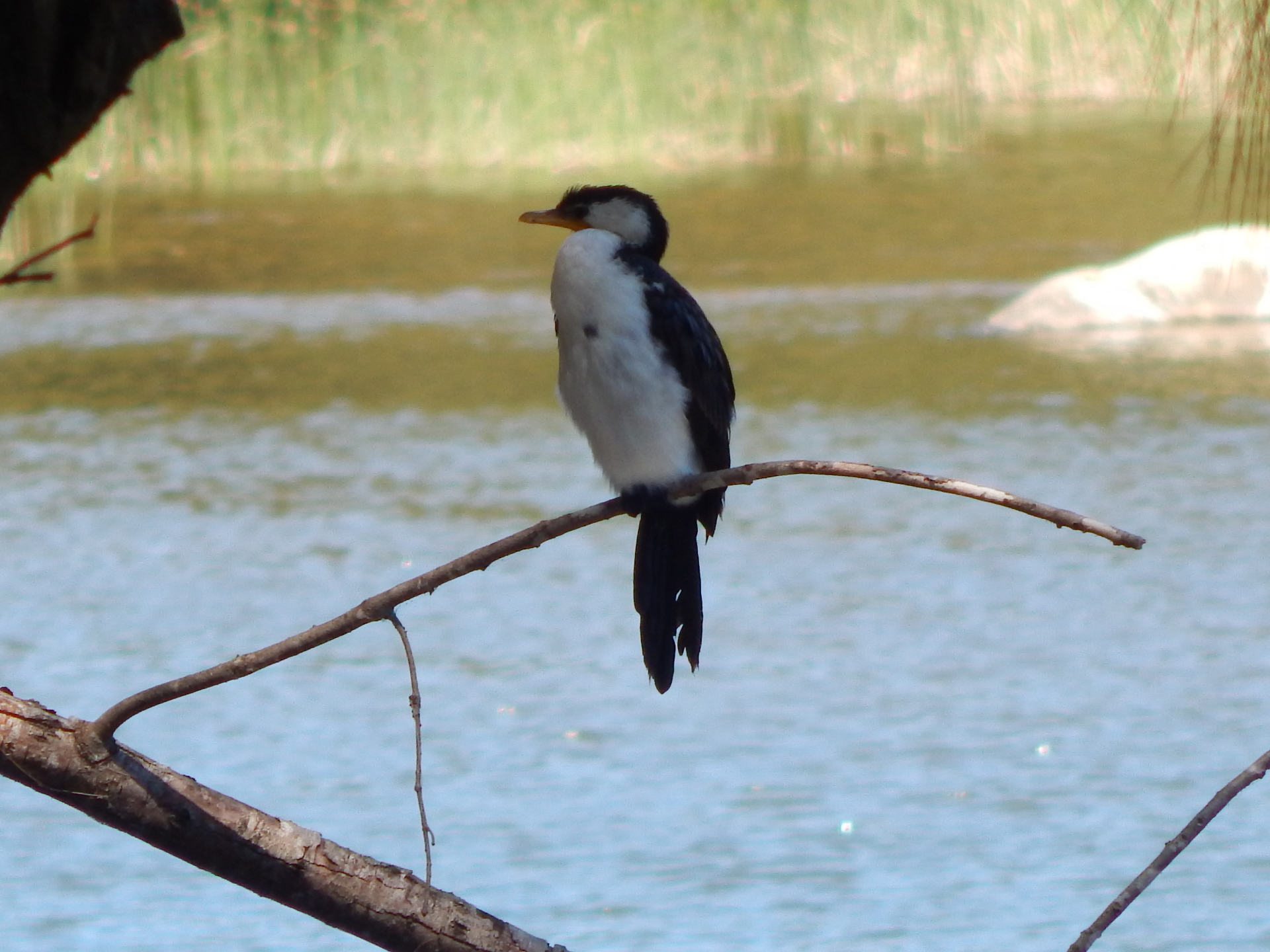 Woodducks populate the river and camp sites.